Getting Help#
If you have questions about an assignment or any class topic please contact me using one of the two methods below:
The class Q&A forum. I check the forum twice a day on weekdays and most weekends. This is the best place to get a comprehensive answer to your question because you have me and the rest of the class as support. When you post remember to:
Show us the code that you're struggling with.

Show us the error message you receive if any.
The Pronto chat app. I receive alerts on my mobile so I can answer a quick question any time of day or night (assuming I'm awake and in a condition to reply). During the workday I'll usually answer within minutes. You might get an answer from classmates too. This is a great way to get an answer fast and, like the forum, has the benefit that the answer helps others.
Support Services#
Learning is not a solitary experience — it's social! It's important to know when and where to reach out to others to get help. Fortunately, Cabrillo has many resources to assist you in being successful. Review these resources below, and also look for the "Student Success Center" link on the left-menu of your Canvas courses, for additional info and links.
Cabrillo College has many programs and services designed to help you during your academic journey. You can visit the website at www.cabrillo.edu for a complete listing of support services (under the Student Services tab). Please take advantage of the services provided to you by the college.
The STEM Center#
The Cabrillo Robotics Club ~ 2016
The STEM Center was created to foster the study of Science, Technology, Engineering, and Math (STEM). The STEM Center is also home to MESA, the Physics Learning Center (PLC), and the CIS/Networking Labs. During COVID, they are offering live remote tutoring via Zoom.
Computer Technology Center (CTC)#
If you haven't already, you should visit the Computer Technology Center (CTC) lab and get to know the place! It's full of your classmates and tutors and other helpful staff people who can help trouble-shoot those strange computer or application oddities that are bound to happen. During COVID, the CTC is available online Monday-Saturday, and even offers evening support.
The Hub#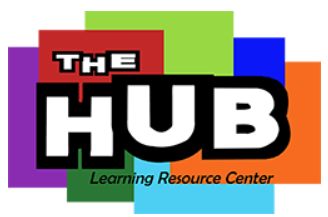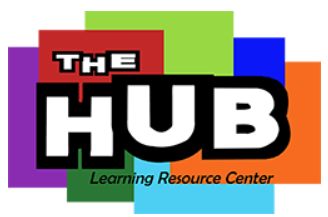 The HUB is currently offering live Zoom tutoring, and provides access to a fantastic array of services, including:
Learning Differences#
I believe that Cabrillo College is for everyone and everyone has a place in college. I'm your instructor because I love technology and I want to help you love it too. We took different paths to be together in this class and I promise to honor and respect your path by listening to your individual needs and recognizing my own implicit biases.
Cabrillo is committed to equal opportunity in educational programs, employment, and all access to institutional programs and activities. Cabrillo, and each individual who represents Cabrillo, shall provide access to its services, classes, and programs without regard to national origin, religion, age, gender, gender identity, gender expression, race or ethnicity, color, medical condition, genetic information, ancestry, sexual orientation, marital status, physical or mental disability, pregnancy, or military and veteran status, or because he/she is perceived to have one or more of the foregoing characteristics, or based on association with a person or group with one or more of these actual or perceived characteristics.
Students needing academic support/accommodations should contact the instructor as soon as possible. As required by the Americans with Disabilities Act (ADA), accommodations are provided to ensure equal opportunity for students with verified disabilities. If you need assistance with an accommodation, please contact the Accessibility Support Center (ASC) at (831) 479-6379 or (831) 479-6370, located in the HUB/2nd floor of the library, room 1073.
Library#
The Cabrillo College Library offers many services, including access to textbooks and help researching assignments. The library also maintains a great Cabrillo student FAQ with many answers to common technical questions, including how to access the WiFi and your student email account.
Use the Library website to access online articles, eBooks, and streaming video 24/7, find selected free textbooks, and chat with a librarian. Please watch the 1-minute overview below:
Student Equity#
Student equity at Cabrillo College is the commitment to cultivate a culture of inclusive excellence in teaching and learning for students from minoritized communities by examining how current institutional policies, procedures, and practices can be changed to better serve and support students from minoritized communities.
The 2014-2017 Student Equity Plan established the Office of Student Equity as a hub of resources for students, faculty, and staff to practice educational justice. The 2019-2022 Student Equity Plan is an ongoing institutional effort at Cabrillo College to improve the academic, social, and psychological success of students from minoritized communities.
Financial Aid#
Cabrillo College provides several financial aid opportunities for students. For tuition and/or book assistance information, go to Cabrillo's Financial Aid page.